Skilled Criminal Defense Attorneys in Kansas City
When faced with criminal charges in Kansas City, it is crucial to approach the situation with the utmost seriousness. Hiring the best criminal defense attorney for your case can make all the difference between conviction and freedom.
At Spradlin Kennedy, we are a criminal defense law firm dedicated to building strong defenses against a wide range of criminal charges. Regardless of the accusations you face, our team of experienced criminal defense lawyers in Kansas City is here to help. Our diverse team brings a wealth of backgrounds and specializations to the table, ensuring that we have the right expertise for your specific case.


Our Kansas City team includes skilled

criminal defense attorneys

who specialize in various areas, including

DUI/DWI

defense

,

domestic violence

,

domestic assault

,

drug charges

,

violent crimes, expungement, personal injury and traffic and municipal violations.
When you choose Spradlin Kennedy to handle your case, you can expect personalized attention and a strategic defense tailored to your unique circumstances. We understand the complexities of the legal system and will diligently work alongside you to explore all available options and develop the strongest defense possible.




We believe in the power of collaboration and teamwork. By leveraging the diverse knowledge and experience within our firm, we can uncover innovative strategies and approaches to tackle even the most challenging cases. Our ultimate goal is to protect your rights, preserve your freedom, and strive for the best possible outcome.
Facing criminal charges is undoubtedly a daunting experience, but you don't have to navigate it alone. Put your trust in our capable hands. Contact Spradlin Kennedy today to schedule a consultation with one of our skilled criminal defense attorneys in Kansas City. Let us fight for your rights and provide you with the strong defense you deserve.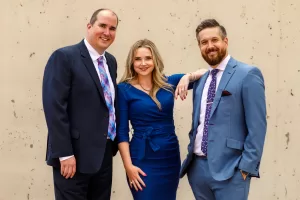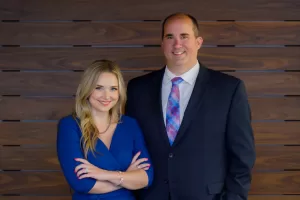 Our team of criminal defense attorneys in Kansas city know what it takes to overcome a criminal charge and win your case. If you've been accused of a criminal offense, don't leave your freedom and future in jeopardy. Why leave your fate to chance? When you work with one of our criminal defense attorneys in Kansas City, we do everything in our power to ensure that your case succeeds.
Get in touch with us at 816-542-3019 to find out more about our services and our criminal defense attorneys. We welcome all inquiries from the public and offer a free initial consultation.
Kansas City
Criminal Defense Attorneys Committed to Protecting Your Future
Whether you are facing DWI/DUI charges or something much more severe, criminal charges can have a major impact on your life. From losing the ability to drive, to facing years in prison, there are very serious consequences that could be imposed on you if you are convicted of a criminal offense. That is why our criminal defense attorneys in Kansas City fully commit our firm to defending the rights and futures of every one of our clients. Our team of Kansas City criminal defense attorneys are here to review your case fully and discuss the best possible outcome for you, so you can make an informed decision on how you want to proceed. Do not accept anything less.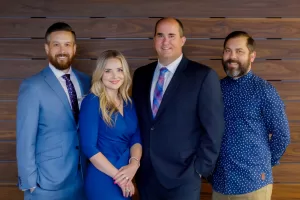 Have You Experienced a Personal Injury Accident in Kansas City? Our Knowledgable Injury Lawyers Will Fight for the Compensation You Deserve!
When you are hurt, you may not be able to care for yourself or go to work, and in the meantime, you may be watching medical bills pile up. We can help you hold liable parties accountable, and we will fight on your behalf to secure the full and fair recovery you deserve. Our experience in personal injury cases include Car Accidents, Slip-and-fall injuries, Nursing Home Abuse and Neglect, Medical Malpractice, and more. Our personal injury attorneys can help ensure that your rights are protected, your case is handled professionally, and you receive the compensation you deserve.
Dan went above and beyond for me. He exceeded every expectation was honest, efficient and cares about the clients he defends. I couldn't have made a better decision choosing him to defend me. Knowing he is in my corner gives me relief because there is nobody better. If you are in need of legal advice or looking for representation calling Dan is one of the best decisions you can make.
Tracy is extraordinary! I could not give a higher recommendation for anyone in need of legal assistance.
Dan is the man. He's had years of experience and if you follow what he tells you everything else will fall in place. Dan is a wonderful attorney. The Best!!!!!!! I wished I met Dan long before now!!!!
Both Tracy and Daniel were excellent defending me when I went through a misdemeanor charge early this year. I would highly recommend this firm if you're needing assistance.
If you are in need of a great lawyer I would highly recommend Mr. Kennedy and this law firm.
Very informative and helpful staff. And they worked with me on payments. Great law firm.
I am so grateful for the help I received from Spradlin Kennedy to deal with a very stressful situation. Everything was so simple and fast. I hope to never need a lawyer again, but if I do, they have my loyalty. I highly recommend using their services if you need help. You will not be disappointed.
Made the process quick, easy and painless in assisting me with a speeding ticket. No drama, fair prices. Highly recommend!
I received a speeding ticket and stumbled upon this firm after contacting a few others that weren't able to assist me. Got in touch with them and with a few emails, everything was taken care of. Will definitely use them again in the future if I ever need it.
Big thank you to the entire team at Spradlin Kennedy. They were great to work with. Responsive, professional, and honest. I highly recommend their services to anyone considering working with them. Thank you Tracy and Steven!
I could not be happier with the service and results I received from Tracy and Dan. Tracy was just the person I needed to take care of a legal issue that at the time was somewhat frightening. She assured us how it would work out and it certainly did. Thanks to her expertise of the law. She was responsive every time we reached out to her, and always accommodating. I would HIGHLY recommend her to anyone needing any type of defense.
I contacted this office regarding a traffic infraction. Everything was taken care of in a very efficient manner. I received updates either by email or phone as needed. Highly recommended!
Tracy Spradlin and Dan Kennedy are phenomenal attorneys. Their experience and talent is matched by an empathy that seeks to bring clients towards justice. I strongly recommend hiring this law firm!
I was referred to Mr. Kennedy for simple tickets my fiancé and I received. I expressed to him our financial situation and what is going on at this current moment in our life and their law firm handled it with complete ease and I was stress free about these tickets since the first time I
spoke with Mr. Kennedy! Hopefully, I will never have to personally use him again but I will absolutely refer anyone to him! Thank so much!
Very professional and very prompt returning calls AWESOME experience to work with a great team!!
Kansas City Criminal Defense Attorneys On Your Side
Do not face criminal charges without representation you trust to fight for you. The criminal defense attorneys at Spradlin Kennedy Law Firm in Kansas City can help you. To schedule a free initial consultation, call 816-659-2431, or contact us online.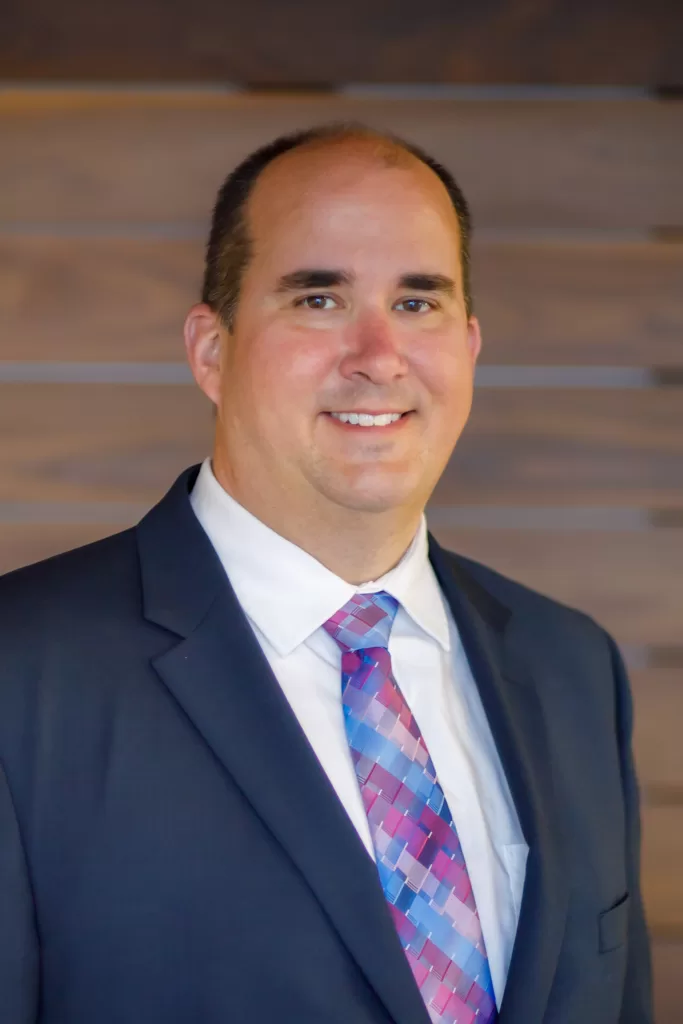 Daniel Kennedy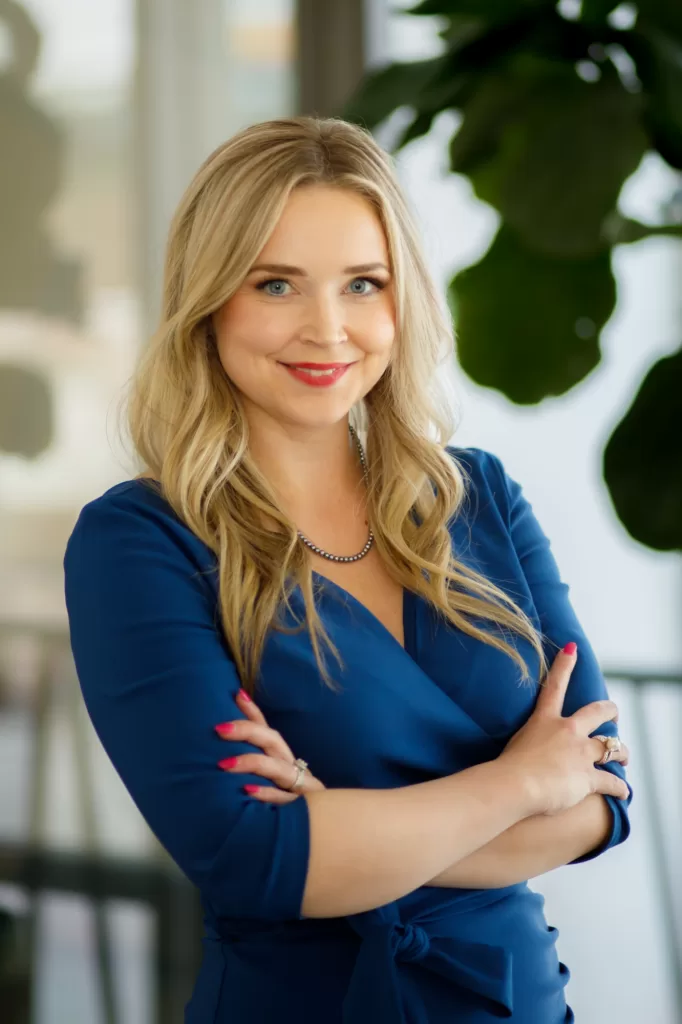 Tracy Spradlin