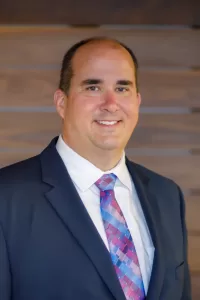 Dan Kennedy
Location:
Kansas City, Missouri
Phone:
Email:
Daniel Kennedy is a highly dedicated and experienced criminal defense attorney who brings a wealth of knowledge to his practice. With a unique background as a former administrative hearing officer for the Missouri Department of Revenue, Mr. Kennedy possesses an exceptional understanding of the issues and laws surrounding DUI/DWI offenses.
During his tenure with the Department of Revenue, Mr. Kennedy exclusively handled DWI and license cases, gaining invaluable experience in this area of law. He also played an instrumental role in training police officers on proper DUI/DWI investigation procedures, further enhancing his comprehensive understanding of the legal landscape.
Drawing upon his extensive experience, Mr. Kennedy established his own firm to provide clients with the highest level of defense representation when facing DWI or other criminal charges. He approaches each case with unwavering dedication, employing his in-depth knowledge and expertise to craft the strongest defense strategies possible.
Mr. Kennedy's courtroom experience spans both bench and jury trials, demonstrating his readiness to go the distance to protect his clients' rights. He firmly believes in the power of a well-prepared defense and is unafraid to advocate vigorously in the courtroom.
Beyond his legal accomplishments, Mr. Kennedy recognizes the human element behind every case. As a father of two beautiful girls, he understands the real-life problems faced by his clients and the importance of finding practical solutions. In addition to providing top-notch defense, Mr. Kennedy is committed to offering his clients the assistance and support they deserve.
When you turn to Daniel Kennedy for your legal needs, you can expect a compassionate advocate who will fight tirelessly to help you navigate the legal system and defend your rights. His dedication to his clients is unwavering, as he strives to provide not only exceptional legal representation but also the guidance and service necessary to traverse challenging times.
If you are seeking a seasoned criminal defense attorney who combines extensive experience with genuine care for his clients, contact Daniel Kennedy today. Take the first step towards resolving your legal issues with confidence and peace of mind.
Areas of Practice
Dan went above and beyond for me. He exceeded every expectation was honest, efficient and cares about the clients he defends. I couldn't have made a better decision choosing him to defend me. Knowing he is in my corner gives me relief because there is nobody better. If you are in need of legal advice or looking for representation calling Dan is one of the best decisions you can make.

Office Location
3770 Broadway Blvd., Suite 111
Kansas City, MO 64111